Gold Coast Messages On Hold & Music On Hold
On Hold Messages Gold Coast in conjunction with Media Messages is your specialist for high quality on hold telephone messages and on hold audio productions. As Australia's leading audio provider, Media Messages can help you to utilise your precious advertising space with high quality telephone messages delivered on digital message on hold players. Businesses across the Gold Coast are taking advantage of this cost effective marketing tool which is currently being used Australia wide to assist in keeping callers entertained and informed while they are waiting on hold. Media Messages onhold messages are exciting and engaging, but most importantly they create that ever important first impression for your business. Professionally tailored Phone messages, messages on hold and music on hold can also advertise all your products and services that your caller may be unaware of, and up sell your products like your own personal radio advertisement.
On Hold Messages are used as an effective marketing tool for increasing your bottom line by creating a positive image of your business and informing your callers of important information such as specials they may otherwise not be aware of.

To see what on hold messages can do for you, have a chat with Media Messages today and get your very own custom on hold message, absolutely free of charge.



Why On Hold Messages?
On hold messages have proven to be the most cost effective advertising tools available in the market today. Your customer's first telephone call will form their very first impression of your business. Yes, your current advertising has gotten your potential customer to call in the first place, but that does not guarantee they will go through with purchasing your product or hiring your service. We all know that because you have to transfer your caller to another department, or find out some information for your customer you will need to put them on hold. If you have a radio playing your customer could hear your competitor's ad, or they might get tired of the silence and just hang up. With on hold messages, you have the ability to captivate your caller, brand your business and increase sales. You would be mad not to take advantage of this amazing opportunity! Call Media Messages, hear their amazing messages on hold and see how easy it really is!

On Hold Client Sample:
Putting customers on hold is usually an unavoidable task, but did you know that the average length a caller is on hold for is around 43 seconds? You can share a great deal of information in that short amount of time. Here is what a current Media Messages client is sharing with their customer in this precious marketing space:
MESSAGE 1:
FVO: Prosek Security is Queensland's premier security provider, offering a complete range of qualified and professional security services.  Prosek Security specializes in Retail Security, mobile patrols, static security, crowd control and personal protection.
For more information on our range of services, please ask our friendly staff once we attend to your call.
MESSAGE 2:
MVO: At Prosek, we take great pride in providing vigilant, reliable and professional security measures. Our goal is to provide our clients with the most comprehensive security measures available, taking into account their individual needs and implementing the necessary strategies to minimise disruptions to day to day business operations. Talk to us about your security needs when you come off hold.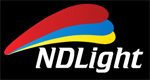 If your customers are hanging up, or commenting on your silence, radio or chimes, it's as easy as speaking to Media Messages today. Our master script writers and production whizzes can create for you your very own polished, informative and entertaining messages to suit your individual business profile or corporate culture. Try it for yourself today with your very own personalised demo!