On Hold Messages Gold Coast
HOME MESSAGES ON HOLD MUSIC ON HOLD CLIENTS
Thank you for visiting the home of Media Messages Gold Coast, the leading telephone on hold message suppliers in Queensland. As one of the largest audio production companies in the state, and with 6 state-of-the-art recording studios based on the Gold Coast, our team of audio production experts can provide the best quality audio productions, at the most competitive prices in a very timely fashion.

What is Telephone Messages On Hold?
Think of a telephone message on hold prog23ram as a mini radio station for your phone lines. It's a production of strategic messages promoting your products and services to your callers while they wait on hold. Telephone messages on hold is quite simply a way of educating your callers about your brand. It's a very smart way to market your business.
Get a FREE Demo!
We know our product is exception, and we know you will too once you hear what it can do. That is why we are willing to put our money where our mouth is and offer you a production for your company free of charge.
Simply click the picture to your left, supply us with a few details about your company, and our audio production crew will have a FREE customised message for you to listen to in no time.

Why On Hold Messages?
Telephone on hold messages is an inexpensive way to promote your business internally, and it also sounds extremely professional. The average on hold time that businesses put callers on hold is around the 40 second mark, that gives you time to promote facts about your business that your customers may not know; for example a current sale, secondary products, new products and services or even staff members. Marketing shouldn't stop once your customers call you; instead, marketing should be considered an ongoing task that is prevalent throughout the entire customer experience.
Radio, silence and chimes really have nothing to do with your product, in fact, the radio could even be promoting your competitors. So be smart with this valuable 'air time' and invest in a message on hold program from the team at Media Messages Gold Coast.

On Hold Client Sample:
Putting customers on hold is usually an unavoidable task, but did you know that the average length a caller is on hold for is around 43 seconds? You can share a great deal of information in that short amount of time. Here is what a current Media Messages client is sharing with their customer in this precious marketing space:
MESSAGE 1:
FVO: Prosek Security is Queensland's premier security provider, offering a complete range of qualified and professional security services.  Prosek Security specializes in Retail Security, mobile patrols, static security, crowd control and personal protection.
For more information on our range of services, please ask our friendly staff once we attend to your call.
MESSAGE 2:
MVO: At Prosek, we take great pride in providing vigilant, reliable and professional security measures. Our goal is to provide our clients with the most comprehensive security measures available, taking into account their individual needs and implementing the necessary strategies to minimise disruptions to day to day business operations. Talk to us about your security needs when you come off hold.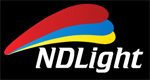 If your customers are hanging up, or commenting on your silence, radio or chimes, it's as easy as speaking to Media Messages today. Our master script writers and production whizzes can create for you your very own polished, informative and entertaining messages to suit your individual business profile or corporate culture. Try it for yourself today with your very own personalised demo!

Media Messages
2, 2 Spencer Road
Nerang, QLD 4211